How To Measure GSHP Efficiency
For Forced Air Units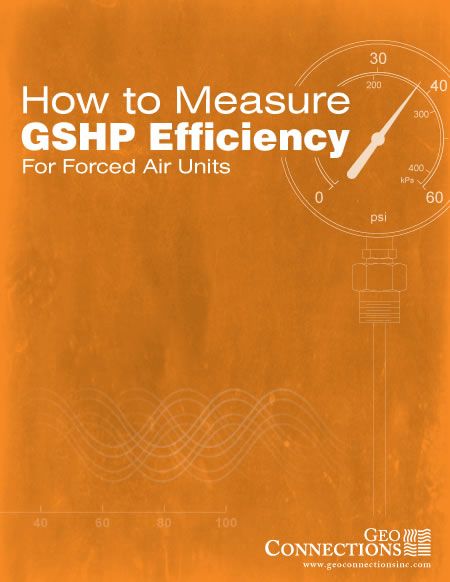 Download
Summary
When operating correctly, ground source heat pumps can save a ton of money in heating and cooling but how do you know if the magical box in the basement is working the way it should be? You can run a pretty thorough check of your system and all you need are some tools that most DIYers have at home and this quick guide.
Just remember that one test doesn't tell the whole story and lower efficiencies don't necessarily mean a problem. Oh yeah and the lawyers say we should tell you to be really careful... don't do anything that you feel uncomfortable with there is always someone you can call.
About the Author
Ryan Carda
Ryan Carda has been involved in the ground source heat pump industry for over 5 years. His involvement in the industry has included research, development and technical support for thermally-enhanced grouting materials in addition to design, installation, commissioning and troubleshooting of all types of geothermal systems.
Ryan has provided loopfield design assistance to PEs across the country on commercial projects exceeding 5000-tons worth of installed closed-loop GSHP system capacity. He is a co-author of "Design and Installation of Residential and Light Commercial GSHP Systems", developed in cooperation with the International Ground Source Heat Pump Association (IGSHPA).

Since his involvement as co-author of IGSHPA's latest design and installation manual, Ryan's efforts have primarily turned to the development and advancement of LoopLink RLC and LoopLink PRO, our web-based ground source heat pump modeling and design software programs.
Ryan graduated with his Master of Science degree in Engineering from South Dakota State University in 2006.