Let Geo LEED the Way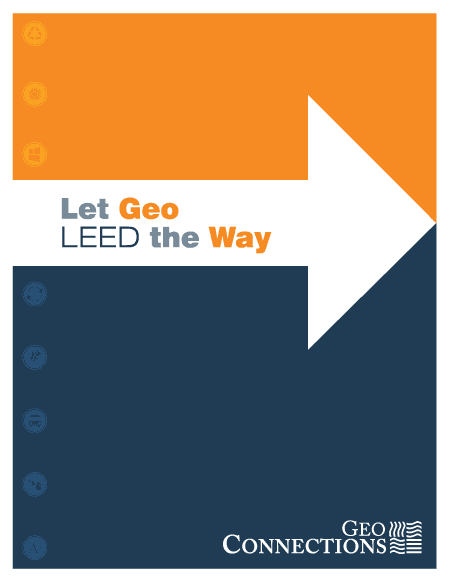 Download
Summary
Developed by The United States Green Building Council (USGBC) the Leadership in Energy and Environmental Design (LEED) is a rating system for sustainable building design / construction and is designed to encourage the construction of buildings that use less energy, water and natural resources in order to minimize the impact of a structure on the local environment during construction and throughout its useful life. Learn the benefits of LEED certification and how geothermal heating and cooling systems can be used to help achieve LEED status on any building with this short guide.
About the Author
Ryan Carda
Ryan Carda has been involved in the ground source heat pump industry for over 5 years. His involvement in the industry has included research, development and technical support for thermally-enhanced grouting materials in addition to design, installation, commissioning and troubleshooting of all types of geothermal systems.
Ryan has provided loopfield design assistance to PEs across the country on commercial projects exceeding 5000-tons worth of installed closed-loop GSHP system capacity. He is a co-author of "Design and Installation of Residential and Light Commercial GSHP Systems", developed in cooperation with the International Ground Source Heat Pump Association (IGSHPA).

Since his involvement as co-author of IGSHPA's latest design and installation manual, Ryan's efforts have primarily turned to the development and advancement of LoopLink RLC and LoopLink PRO, our web-based ground source heat pump modeling and design software programs.
Ryan graduated with his Master of Science degree in Engineering from South Dakota State University in 2006.